Brickko, a Hyderabad-based start-up that provides property buyers and sellers with 0% brokerage fees. They are building innovative solutions that provide consumers access to services at zero added cost.
Brickko has participated in a youth conference against corruption that was held at Hi-Tech City, Hyderabad, with over 50 young entrepreneurs from different sectors attending the event. The main idea behind the conference is to build some new ways so that youth can be helped with jobs. Youth contribution is very important today, and it is young entrepreneurs who are driving the disruption waggon across multiple sectors. They are building billion-dollar businesses, launching innovative solutions, and trying to make the world a better place, one step at a time.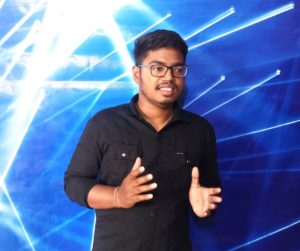 Speaking at the conference, Manideep Kavali, founder of Brickko, said, "Corruption is the key to all problems. It leads to poverty, unemployment, and other social issues. It further reduces the opportunities available for both young and old, making it quite difficult to improve their lives. The youth in society must fight against corruption if they want to have a better future."
He also stated that the majority of the youth are affected by the issue because they depend on other sources in search of employment, like government job opportunities, while waiting for a good package. But instead of that, they should start a career in a particular field and try to explore as much as they can so that they can earn expertise and build a fruitful life.
Corruption, is a problem that must be addressed sooner rather than later if we are to see positive progress in society and the nation. Youth can contribute to society by creating innovative start-ups and employment opportunities, which can further help reduce poverty. Youth need access to education and resources, which in turn can help them create more jobs and businesses."
Youth can also play an important role in politics by influencing lawmakers and promoting policies that benefit the general public. A young person's success will be determined by their commitment and willingness to serve people who have nothing better than themselves.