Smartwatches have become increasingly popular in recent years. They offer a wide range of features that can enhance the user's daily life, from monitoring health metrics to receiving notifications on the go. In this article, we will explore five of the best smartwatches for health monitoring.
boAt Xtend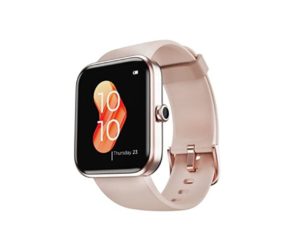 The boAt Xtend is one of the best smartwatches for men under 5000 in India. Backed by the brand name, the USP of the smartwatch is the built-in Alexa, which is rare to get at this price. The boAt Xtend smartwatch keeps accurate track of your heart and health rate. The smartwatch can also measure sleep cycle, stress rate, SpO2, and more. Additionally, you get 14 different Sports modes, including cycling, jogging, swimming, and more. You can also customize the smartwatch with multiple watch faces to match your mood and vibe. The 1.69-inches screen size features complete capacitive touch and lets you navigate easily. With a battery life of up to 7 days, the boAt Xtend can get fully charged in just two hours.  The watch is available at Rs 2,999.
Noise ColorFit Ultra 2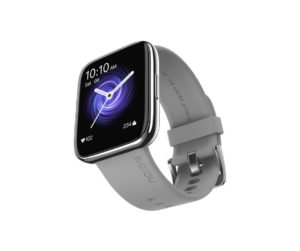 The Noise ColorFit Ultra 2 is a premium smartwatch that comes with a 1.78-inch AMOLED display which is the largest on a smartwatch yet. This is one of the best smartwatches for men under 5000 in India. With a battery life of up to 7 days, the smartwatch can easily track your heart rate, blood oxygen level, sleep cycle, and more. Furthermore, the smartwatch features an always-on display and smart notifications so that you never miss any alerts. The 60+ sports modes and 100+ watch faces give this smartwatch an upper hand over the competition. The watch is available at Rs 2,799.
Pebble Cosmos Bold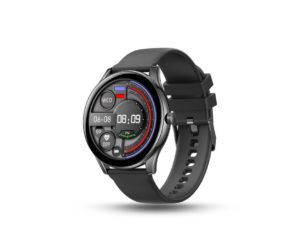 The newest Pebble supports the Hindi language and as a matter of fact, boasts User Interface in the language as an option. Made for the bolder Indians, the timepiece with a 1.39" Ultra HD IPS display, exudes strength with its round-metallic dial. Its brilliant 500 Nits Brightness Screen enables the user to have a smooth browsing experience in bright sunlight as well as dark evenings. Pebble Cosmos Bold Smartwatch is a great choice for those looking for a stylish, feature-rich, and versatile device that can help them stay connected, monitor their fitness, and keep track of their daily activities. An advanced Bluetooth allows users to answer and make calls directly from their watch through the inbuilt speaker, microphone, and keypad while Voice Assistant enables ease of access to features. The watch is available at Rs 2299.
Zoook Active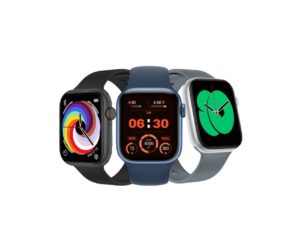 Zoook Active is a perfect smartwatch that acts as your true fitness partner by tracking all your sports activities. This smartwatch has an amazing display, the size of this display is 1.91 inches and the display resolution of this smartwatch is 240 x 280 pixels which adds to the display technology used in this smartwatch which is IPS LCD. The pixel density on this smartwatch is 193 PPI. This watch looks extremely beautiful and stylish on your wrist. This smartwatch is very easy to connect and you can connect it with Android as well as iOS smartphones. It can run for a total of seven days and it takes about 5 hours to charge this smartwatch. The watch is available at Rs 2999.
Bluei Pulse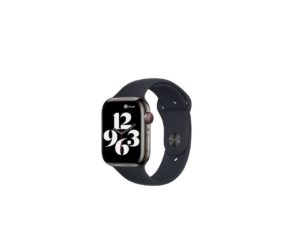 Bluei Pulse makes it simple to make calls from your wrist using the dial pad, excellent speaker, and microphone. The functional crown on this smartwatch also makes it easy to explore the interface and choose between the watch faces according to your preferences. Furthermore, it offers convenience and clarity thanks to its huge 2.0-inch screen and up to 90% screen-to-body ratio. The watch offers a colourful dial feature that enables you to change the watch's face to suit your tastes and mood. The watch will be protected from perspiration and spills thanks to the IP68 waterproof rating. The wristwatch is equipped with music and camera control as well as all exercise updates. The smartwatch has a stronger battery life of 5 days. The watch is available at Rs 5299.
In conclusion, smartwatches have become an integral part of our lives, providing us with an array of features that help us stay connected and monitor our health. The five smartwatches mentioned above are some of the best options available in India. Each watch has its unique features and benefits, from built-in Alexa to 60+ sports modes. With these smartwatches, you can stay on top of your game and keep track of your fitness goals without breaking the bank.