Kalyan Kumar, Co-founder and Chief executive officer, KlugKlug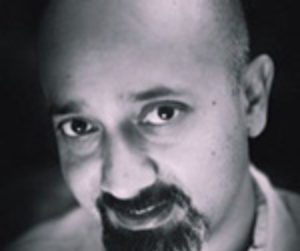 The Centre's capex objective for 2023-24 is Rs 10 lakh crore, which is 33% more than the budget projection of Rs 7.5 lakh crore for 2022-23. The government's emphasis on capital expenditure to stimulate economic development cannot be contested. What is actually important, though, is the resumption of the private investment cycle. When capacity utilisation exceeds 80% and demand is expected to increase, investments are made. Another significant step forward in data accessibility will be the implementation of a National Data Governance framework that will provide access to anonymized data. Three artificial intelligence excellence centres to allow 'Make AI for India' and 'Make AI work for India' will be the next great thing in Indian technology.
Meet Semlani, Co-Founder, Batik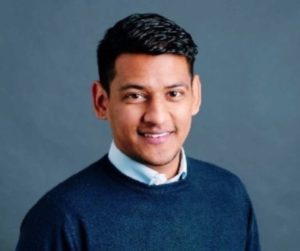 "With the unveiling of India's budget 2023, the government has taken a significant step towards empowering the HR and salaried workers by providing them with a financial safety net and opportunities for growth. This budget is a testament to the government's commitment to improving the lives of the hardworking citizens of India."
Sandesh Sarang, Revenue Director- India, Nepal, Bangladesh & Sri Lanka, Infobip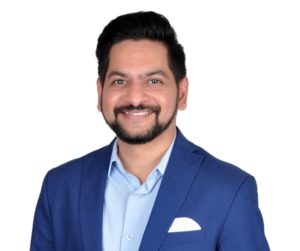 The roll-out of 5G services in October 2022 was a major disruption in the telecom sector, essentially since it opened the doorway to internet connectivity and dependent industries to register enormous growth. However, the service has so far remained limited to select regions in the country, which deterred it from fulfilling its purpose of accelerating digital growth. We are happy that the government has taken cognizance of this issue in today's Union Budget by announcing 100 dedicated labs to effectively develop 5G services in India. This move will expand the reach of the 5G network from an existing 50 cities to even the remotest corners of the country, which is a welcome step towards propelling the government's vision of creating a 'Digital India'.
Nitin Raj, CEO and Co Founder, Riverum
This is a significant increase and will definitely send some shock waves but the tour and travel industry that has already learnt and experienced so much during the 2 years long hefty covid outbreak and hopefully it will surely find a work around for this as well. However this tax collection at source is for the tour packages above Rs 50 lakhs. If we look at it from another point of view then in a way it is good and promotes domestic tourism and there is a lot more demand for domestic packages than international ones. There is also a possibility that high cost tour packages can now be split into multiple travel plans by tour operators and travel agents. Furthermore the devil is in detail for both sides in this case. Will it have an impact on the demand in travelers for high cost travel packages is yet to be determined.
Achal Kothari, Co-founder & VP – Business, ByteBeam – AI & Iot device Management Company
The 2023 Budget lays out a clear vision for India's future with a focus on physical infrastructure, such as roads and rails, and investment in new technologies like AI to spur economic growth. The move to exempt raw materials for Li-ion battery manufacturing and emphasis on reducing carbon emissions is a strong signal that the government is committed to promoting sustainable technologies like electric vehicles. This budget is poised to drive the accelerated adoption of EVs and related technologies like chips, connectivity modules, and TCUs.
Pushkar Singh, Partner at Tremis Capital
The Union Budget 2023 paves the way for a brighter future and gives a significant boost to the fintech sector by simplifying the KYC and identity verification process. A one-stop solution for identity and address reconciliation using an expanded DigiLocker and the use of PAN as a business identifier for digital systems will significantly reduce compliance for fintech companies. Simplifying KYC norms on a risk-based principle will enable greater ease of transactions and reduce dropout rates. Players will have access to anonymized data, allowing them to provide more innovative and customized financial services to customers, driving financial inclusion and promoting economic growth. The government's commitment to creating a supportive environment for fintech companies recognizes their critical role in driving India's economy. This budget is quite favorable for the fintech ecosystem in India.
Gaurav Kapoor, Chief Finance Officer, Baazi Games
We welcome the Amrit Kaal Union Budget 2023 with an optimistic perspective. The new income tax regime will result in stimulating local demand and consumption in the economy. The rise of India's position from an importer to an exporter of mobile phones in India augurs well for the online gaming sector. Moreover, the announcement of setting up 100 labs for developing 5G services apps for smart classrooms, healthcare, and others will open up a new range of opportunities and potential employment. Simplifying the KYC system process will further help in realizing 'Digital India' and will enable a seamless experience for consumers. Lastly, the 'Make in India' vision will further get a boost with a focus on "Make AI in India and Make AI work for India", online gaming companies can develop new AI-based advancements that can provide a first-of-its-kind experience to users.