MyShubhLife has partnered with Bengaluru-based early-stage FinTech platform MoneyyApp to solve the financial problems of content creators by helping them access growth capital. MoneyyApp is the first ever entity to give out loans to content creators in India, especially YouTubers.
Creators drive value through their expertise, talent or skill and will continue to earn revenue even when there are cutbacks on marketing budgets from brands, startups and other such partners. However, creators need growth capital to produce better quality visuals. They invest this amount in building studios, purchasing hardware for shoot, software subscription for editing videos and building collaborative teams. The biggest challenge is that creators have very different patterns of earnings, unidentified by banks.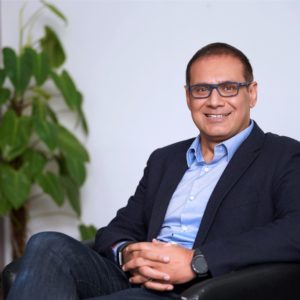 Speaking of the new partnership, "A large number of India's content creators come from B & C towns. With almost zero infrastructure, the creator segment has created a huge self-employment opportunity. Today, they are largely excluded from formal financial services. MyShubhLife's partnership with MoneyyApp aligns with our thesis of expanding financial inclusion to newer segments. This also underlines the capability of our customizable Tech stack and Data sciences model for revenue generation activities." said Monish Anand, Founder & CEO of MyShubhLife.
Fayyaz Hussain, Co-Founder & CEO of MoneyyApp added: "MoneyyApp is on a mission to serve emerging SMEs in the form of Creators. One of the tools is Predictive engine,which calculates the market cap of any Creator using Social Media platforms. Predictive Model (patent-pending) assigns a Creator Index to filter disciplined creators. Blending this data with KYC, MoneyyApp calculates Creator Creative Index which helps in discovering emerging business of Creators. Our vision is to serve Millions of Creators/Solopreneur users via our platform, starting with 25K loans worth $100M. We are confident that our partnership with MyShubhLife will help us get to our vision faster and closer."