Gurugram-based end-to-end SaaS platform GetWork has raised ₹7 crores in a Pre-series A round from Samarthya Investment Advisors, NVS Wealth Managers, and Artha Venture Fund. The round also saw participation from marquee founders and angel investors like Pravin Agarwala (Co-Founder – Betterplace), Shuchi Kothari (Director – Health & Glow and DSP Group Family Office), and Saurabh Garg (Co-Founder – NoBroker).
GetWork has previously raised a seed round of ₹2 crores in March 2021 led by Artha Venture Fund. The team has demonstrated a solid product-market fit and has scaled quickly in the last 18 months. The recent traction in GetWork perked significantly after they launched GetWork Club – a one-stop marketplace for students to avail services like resume creation, upskilling courses, mentorship programs, and merchandise.
Commenting on the funds raised, Rahul Veerwal, Founder of GetWork, says, "Over 42,000 colleges and training schools add 1.2 crore fresh graduates to the working population every year. However, there isn't a single platform that provides specific tools, guidance, and job opportunities to fresh graduates from tier 2 and tier 3 colleges. GetWork's placement platform and GetWork Club focus on solving this massive problem. This funding round brought onboard an exciting set of investors who will help us scale the GetWork platform pan-India over the next 18 months."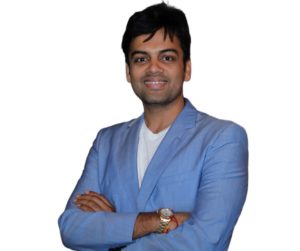 Anirudh A Damani, Managing Partner of Artha Venture Fund, says, "A plethora of industries like manufacturing, information technology, financial services, pharma, etc., are aggressively hiring fresh graduates to meet the demands of their businesses. GetWork makes it easy for them to discover their next hire from the tens of lakhs of students who join the workforce yearly. The progress made by GetWork is just scratching the surface of what will become India's largest repository for fresh graduates. I am excited with the knowledge & experience of angel investors joining this round."
Launched in 2019, GetWork is a B2B SaaS platform for colleges to place their fresh graduates directly into startups and corporates. Their products fulfill a crucial gap for colleges that don't have a proper placement cell. GetWork creates individual profiles for each student and then maps job opportunities from employers on their platform based on students' respective skill sets and experience.
While studying at MNNIT Allahabad, GetWork founders Rahul Veerwal and Sumit Gupta discovered the broken campus placement system for students. Students needed help to secure quality opportunities in a saturated job market. They could see first-hand the struggles of recent graduates from tier 2 and tier 3 colleges in finding meaningful career opportunities. They found it difficult to compete with urban graduates to find attractive placements. After working in the corporate sector for 3.5 years, Rahul and Sumit started GetWork to fix this problem.
GetWork currently has 6,500 employers recruiting from the 13 lakh students on the GetWork platform from 1000+ colleges across India. In the last 90 days, over 3,300 freshers got placed with sought-after employers like ICICI Bank, Bank of Baroda, Reliance Retail, Hathway, and Justdial, and fast-growing startups such as LeverageEdu, Lawyered, and Nutrifresh.
Jatin Karani, Co-Founder and Partner of Samarthya Investment Advisors, says, "The incumbent recruitment platforms focus on experienced candidates. They have not been able to cater to the specific needs of fresh college graduates and placement cells of tier 2 and 3 colleges. This is where GetWork has built a robust and innovative platform that aids in the discoverability of fresh talent from these colleges by connecting them to recruiters looking for specific talent for their pan-India job openings."
India's higher education system is one of the largest in the world. There are more than 1,000 universities, 42,000 colleges, and 11,000 stand-alone institutions, with total enrolment in higher education estimated to be 3.85 crores in 2020. Of this, more than 1.20 crore students graduated in 2021, and about 75% opted for a job rather than further studies. India's online recruitment market size is more than ₹50,000 crores. Indian HR Tech platforms have raised over ₹5,000 crores in funding since 2020.