ZNet Technologies Private Limited, India's leading cloud distributor offering cloud infrastructure and managed services, and Acronis, a provider of superior AI-powered cyber protection for data, applications, and systems, jointly organized a partner meet-up in Jaipur on 9th November at Holiday Inn.
This was the 7th meet-up in the Partner Connect Series by ZNet and Acronis. Prior to this, partner connect events were organized in Chennai, Bengaluru, Delhi, Kolkata, Ahmedabad, and Pune, starting from June 2022. More than 45 top channel partners from Jaipur participated in this event.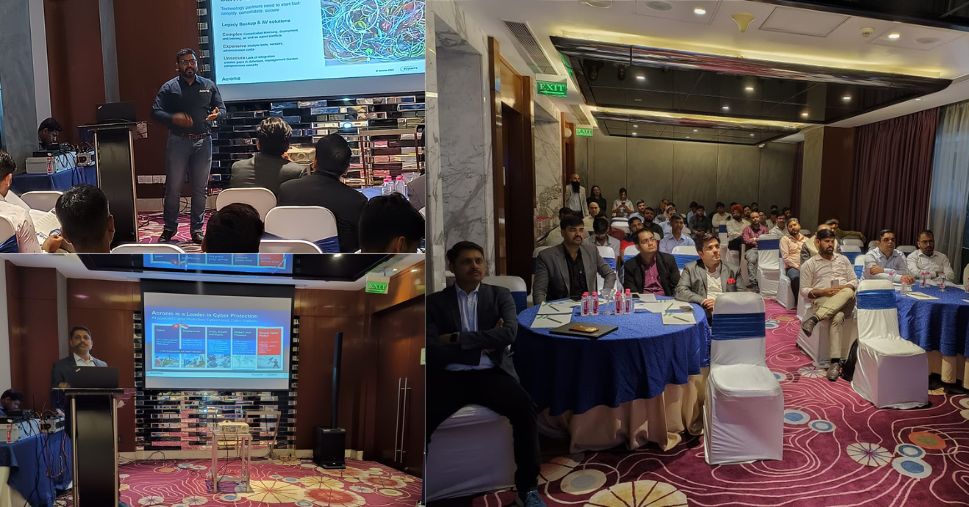 In this event, there were senior speakers from ZNet, Acronis, and RP tech Jaipur teams. Following were the speakers who were featured in this meet-up:
Sabarinathan Sampath, SVP and COO and Munesh Jadoun, CEO from ZNet Technologies
Ram Tripathi, Head – Channel Business, and Sanjib Mondal, Senior Sales Engineer from Acronis
This event was organized with a vision to increase awareness on cybersecurity and the key role that channel partners play in delivering optimal cybersecurity solutions to their customers.
"Acronis and ZNet are two of the leading companies in the field of cyber protection. In order to cover as many businesses and individuals as possible, we have each implemented a number of key initiatives. Acronis has developed a comprehensive suite of products that covers everything from data backup and recovery to malware protection and email security. ZNet, on the other hand, has focused on providing education and awareness resources to help people understand the risks posed by cybercriminals. Both companies have also invested heavily in research and development, to stay ahead of the ever-evolving threats posed by cybercriminals. As a result of these efforts, Acronis and ZNet are able to offer some of the most comprehensive cyber protection solutions available on the market today," said Sabarinathan Sampath, SVP and COO, ZNet Technologies.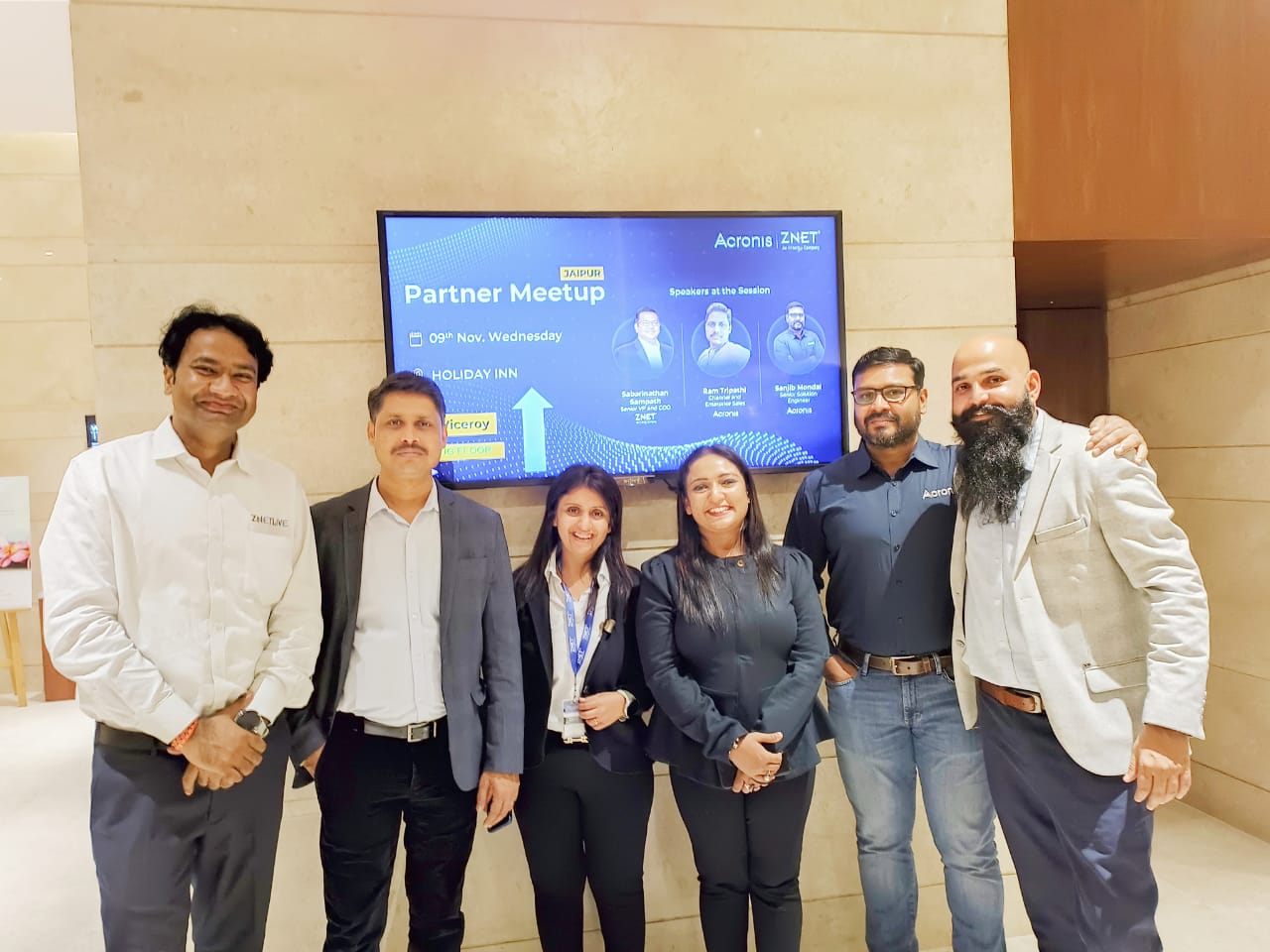 Ram Tripathi, Head – Channel Business, Acronis, highlighted the key use cases to tackle major cyber threats and Sanjib Mondal, Senior Sales Engineer at Acronis, shed some light on the technical aspects of Acronis cyber protection platform with a technical demonstration.
ZNet is the leading distributor of Acronis across the globe and is one of the biggest Acronis partners in India. ZNet and Acronis along with RP tech, the parent company of ZNet, work together to create a world protected against cyber threats. Jaipur partner meet-up was one of the initiatives in this direction.