In June, Xiaomi released the 12S Ultra, a smartphone with a 1-inch image sensor & Summicron lenses developed in collaboration with Leica. Now they've teamed up once more to create the design that includes a lens adaptor so Leica glass may be used.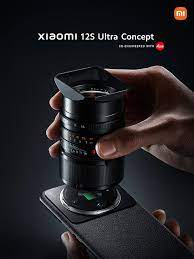 The primary camera on the 12S Ultra is based around one 50.3-megapixel 1-inch-type IMX989 sensor and a 23-mm F1.9 lens, while the ultra-wide & telephoto cameras each employ Sony's IMX586 sensor to capture 48-megapixel images. Leica contributes its optical expertise in addition to its image & color processing technology, and there is built-in visual image stabilization with 10-bit RAW support. 
While the concept phone's rear camera array is visually comparable to the production design, it does feature a 1-inch-type sensor that is exposed in the center (albeit beneath protective sapphire). Like Sony's QX series or Photogram's Alice, this module waits for a Leica M Mount camera lens to be mounted to the smartphone body through an adapter. 
According to Xiaomi's tweet of a sample image, the phone "can capture ultra-high resolution with unique light & stunning optical depths" because of the structure around the lens mount area. 
The main 50.3-megapixel camera and the 48-megapixel ultra-wide have been relocated to the disc's periphery due to the central sensor. If you twist and lock on a Leica M lens with an adapter, like the Summilux-M 35mm f/1.4 ASPH full-frame lens used in Xiaomi's demo shots, the device transforms into a flagship phone with next-level imaging capabilities, including 10-bit RAW shooting, focus peaking, exposure control, as well as a histogram. 
This idea was conceived with Xiaomi's 12S Ultra flagship smartphone, but the company hasn't said whether or not it will be put into production. So, it's still an intriguing design study for the time being.