The definition of success has changed and enjoying work has become more important than annual income. It isn't rare to hear about millennials who gave up high-paying jobs for workplace flexibility. Today, they make up the biggest percentage of the current and forecasted workforce. In 2020, millennials comprised 43.3% of the global labor force.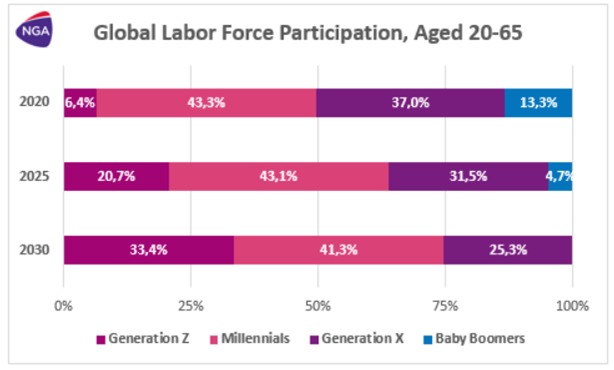 Born between 1981 and 1996, millennials grew up with technology and realize that productivity need not be limited to office timings and spaces. Flexibility is important to this generation. A survey found that 54% of office workers were willing to quit their job in exchange for an opportunity to work remotely. The question is 'Why?'.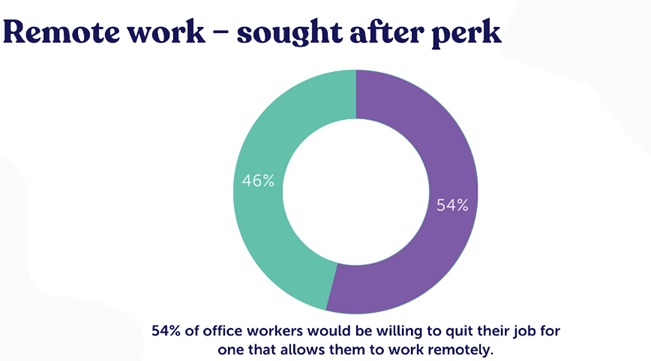 Here are the 5 key reasons millennials prefer working remotely with a flexible schedule:
#1 Millennials Are Result-Oriented
Millennials don't equate hard work with spending hours at a desk in the office. They don't identify with 9-5 working hours and strict dress codes. They focus on completing tasks and measure success in terms of productivity. It's all about getting the job done in the smartest way and in the shortest time.
Thus, they do not want to waste time commuting, having unnecessary meetings, etc. A survey found that this was the main reason 79% of employees want to work remotely. Similarly, the ability to focus better with fewer distractions was cited by 70% of the respondents.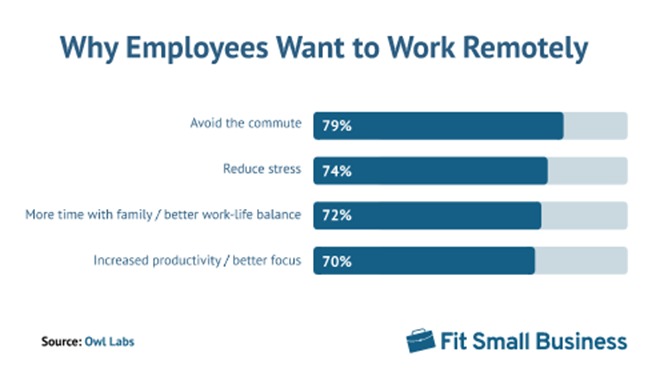 By working from home, or better, from a coworking space close to their home, they can make the best use of their time. Distractions are minimized and they can stay focused on completing their to-do lists quickly.
#2 Millennials Understand The Importance Of Mental Wellbeing
Millennials are willing to trade higher salaries for shorter working hours. It's not that they don't want to work hard, they understand that they can be productive only when they are in a positive mind space. Mental health is important to them.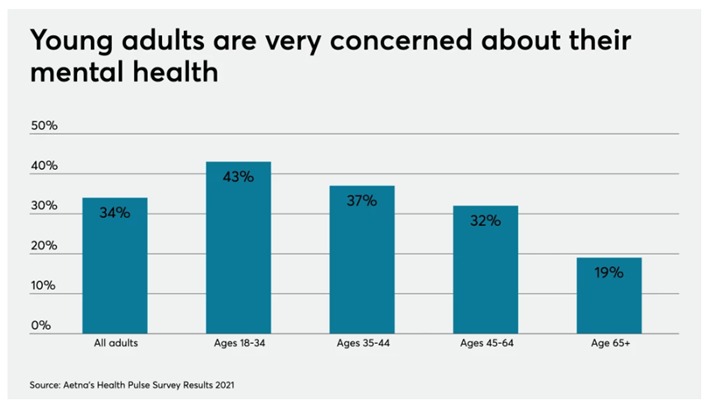 A survey found that 88% of millennials wanted the right to choose when they started and finished work so that they can make time for themselves.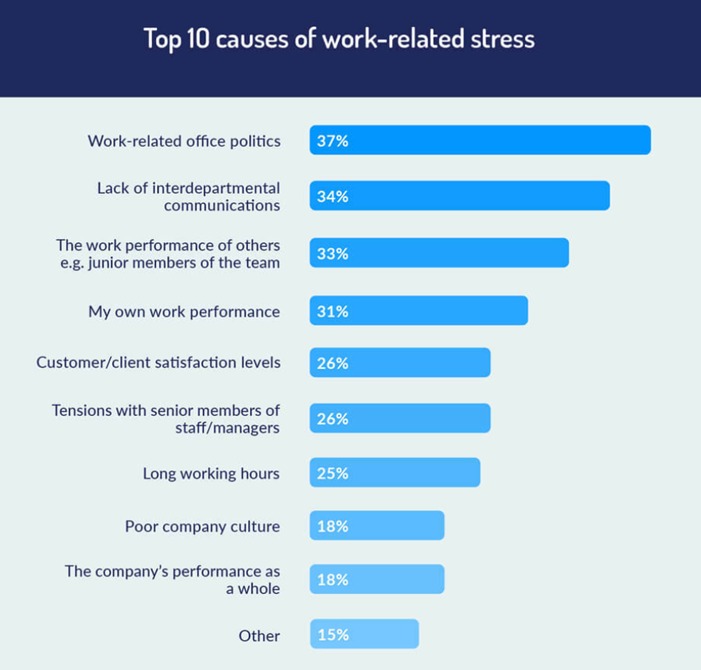 By cutting down on commuting they get more time with friends and family. By choosing a remote or hybrid style of working, millennials have found that they don't have to compromise their mental well-being to be successful. Many factors contributing to stress such as office politics are minimized too by moving away from the office.
#3 Millennials Know The Importance Of Balancing Work And Their Personal Lives
Unlike the previous generations, millennials do not see their jobs as their identity. At the same time, they understand the importance of having a job that they feel passionate about. Thus, they look for work environments where they find job satisfaction along with being allowed to enjoy a better work-life balance. According to a survey, this means flexible work hours for 45% of respondents.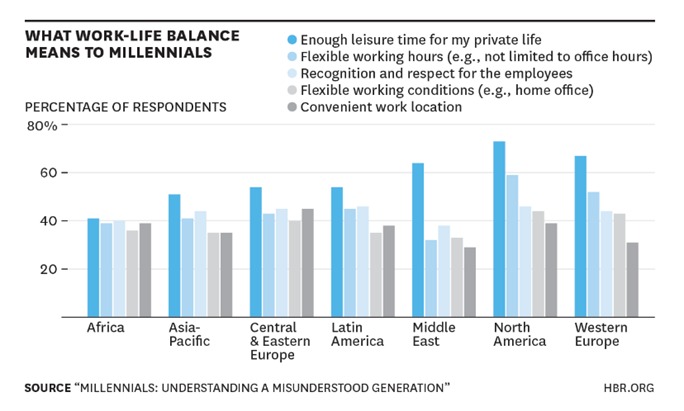 Rather than simply sitting in the office only to punch in a timesheet, they want jobs where they can get their work done and then switch off to spend time with their families.
#4 Millennials Value Technology
Having grown up alongside the evolution of cell phones and mobile apps, millennials are tech-savvy. This is one of the most well-known attributes of millennials. For them, the cell phone is almost akin to a fifth limb. They are always connected to people even when they're not face-to-face. In the workspace, they've seen how technology can simplify processes and foster collaboration.
They've realized the time spent commuting for a meeting that could be conducted via a video conference can be better used to complete another task. They don't need to wait in the office for a file handover when the files can be exchanged through a drive or work share application. This allows them to look past the office space as a work platform and see how remote working is linked to increased productivity.
#5 They Seek Opportunities For Self-Improvement
One of the reasons millennials prioritize a work balance is to find time to work on improving their skills. When they're job hunting, they consider salaries as well as how the position will advance their career and what new skills they can acquire. Similarly, they want to be able to attend seminars, workshops, etc. to keep up with changing technology as well as go for a run or to the gym to be physically fitter.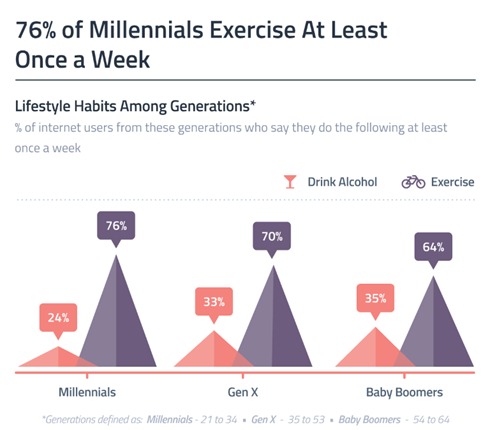 When it comes to remote working, this is one of the key coworking benefits over working from home. Many coworking offices host after-work workshops for their members to learn new skills and yoga or meditation sessions to encourage members to work out.
Finding A Solution That Works For Millennials And Their Employers
A flexible style of working is beneficial to millennials as well as their employers. And, a coworking office is the ideal solution. The environment is work-oriented, all the necessary infrastructure is available, distractions are minimal and employees can choose a coworking space that is close to their residence rather than commuting long distances.
For companies in Delhi, Noida and Gurgaon looking for coworking spaces, The Office Pass (TOP) is a great option. Members can choose between leasing a desk for a day, a week or months depending on their work schedule.
The space is used by freelancers, entrepreneurs, employees of large corporations, etc. and there's always something to learn from the person sitting at the next desk. To know more, reach out to us at 08999 828282.
The above article is written by Adiyta Verma, Founder & Ceo, of The Office Pass.