A piece of good news for smartphone enthusiasts, realme is getting ready to release the realme 10 series in China. According to an official announcement realme 10 Pro+ 5G will be released on November 17 in China. The company has already announced that the Realme 10 Pro+ 5G would have a curved screen. The Realme 10 Pro+ 5G's confirmed back panel design has now been revealed in a new teaser.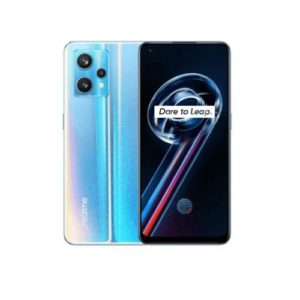 According to the most recent teaser, the smartphone will have not two but three cameras on its back. The triple rear camera arrangement, however, will fit inside two separate circular modules. The main gun is located in one of the spherical modules. The other two sensors, however, appear to be located in the next circular module.
How will be the New Look of the Realme 10 Pro+?
The rear of the exciting smartphone appears to be a rainbow of hues. The improved in-hand feel should be the effect of the curved panel. Geekbench has recently identified the device, confirming that it would be driven by a MediaTek Dimensity 1080 processor. The Dimensity 1080 is a new smartphone with a built-in Mali G68 GPU and Android 13 preinstalled. 
The 6.7-inch Realme 10 Pro+ 5G with 5G support was recently sighted on China Telecom, revealing its Full HD+ display size and resolution. It's likely to be an AMOLED screen with a fast refresh rate. The smartphone will have a curved display and a notch in the middle, as the manufacturer has already revealed. The fingerprint scanner will presumably be embedded into the screen of the smartphone. 
The online store page claims that the Realme 10 Pro+ 5G has a 108MP main camera. It'll come with a 2MP camera as well as an 8MP ultra-wide-angle lens. The front-facing camera on the phone could have 16 megapixels. 
Battery life on the mobile will be supported by a 5000mAh cell. But, the weight of the smartphone will be at 173 grams only making it a light weight in the category. The Type-C charging port will be able to supply 67W of power for rapid charging. However, there may not be a 3.5mm headphone jack on the smartphone. There will be three variants based on storage options namely; 8GB + 128, 8GB + 256, and 12GB + 256GB.
At the future event, Realme is also likely to introduce the Realme 10 Pro 5G as well as the Realme 10. Like its before, the Realme 10 Pro 5G will be driven by a Qualcomm Snapdragon 695 CPU. Whereas, a MediaTek Dimensity 700 CPU will power the Realme 10 5G.