Mukesh Ambani owned Reliance Jio made history in August month when it surpassed 22 years old Bharat Sanchar Nigam Limited (BSNL) to become the largest landline service provider in India. It is for the first time that a private company has more landline subscribers than BSNL.
The Telecom Regulatory Authority of India (TRAI) has recently released a report according to which BSNL's subscriber base was 71.32 lakh while Jio's wireless subscriber base took the lead with 73.52 lakh subscribers across the country. It is interesting to note that BSNL is the oldest company with 22 years in the market whereas Jio started its wireline service only three years back. The total number of wireless subscribers in the country increased from 2.56 crore in July to 2.59 crore in August.
The increase in wireless subscribers is mainly attributed to private organizations. According to the latest TRAI report, state-run BSNL & MTNL lost 15,734 and 13,395 wireline subscribers, respectively, in August. On the other hand, Jio added 2.62 lakh new customers, Bharti Airtel 1.19 lakh, while Vodafone Idea (Vi) and Tata Teleservices added 4,202 and 3,769 new customers, respectively, during the period.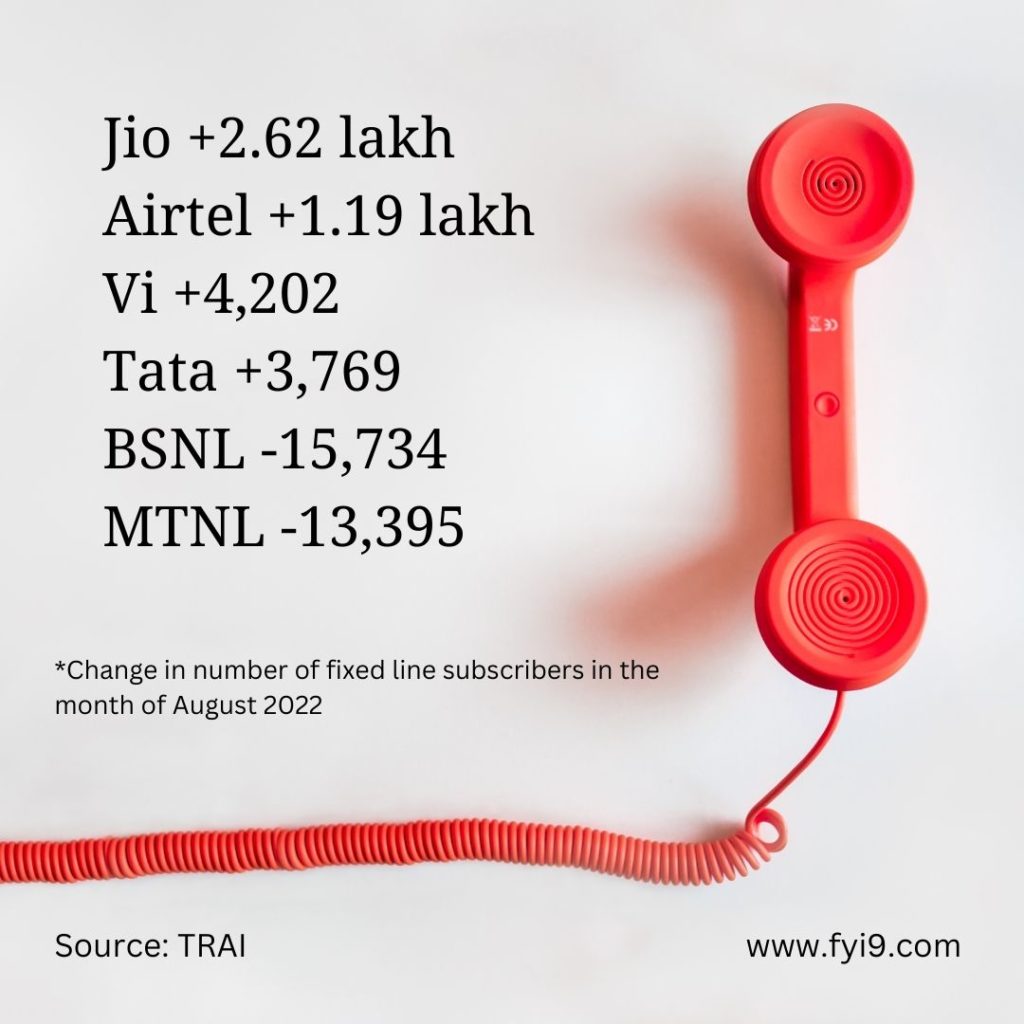 Apart from this, Reliance Jio added 32.81 lakh, new customers, to its network in the month of August. Bharti Airtel was left behind in the race with only 3.26 lakh new mobile customers. Problems of debt-ridden Vi increased with a loss of 19.58 lakh mobile customers during the period. Also, BSNL lost 5.67 lakh, MTNL 470, and Reliance Communications 32 customers.