Taki is a web3 Solona blockchain social platform backed by web3 giant Superlayer. Anyone can earn social crypto-tokens simply by participating within the community using the Taki networking platform. Below is a transcript from a recent interaction with Sakina Arsiwala, Co-Founder of Taki where she has answered questions about the technology, organization and the future ahead: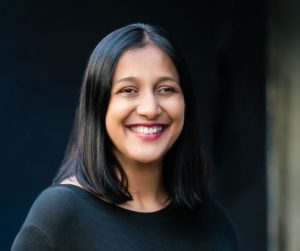 Prateek: How are blockchain-driven web3 social platforms better for users than web2 social platforms?
Sakina Arsiwala: Web3 is dubbed as the "read-write-own" version of the internet. Ever since its emergence, Web3 has come forward to provide a more open and secure approach for users of social media platforms.
With the Web 2.0 social networks, users and content creators completely relied on centralized platforms, algorithms and advertising models. However, the traditional method of using social media platforms is getting shifted by Web3.
With its decentralised structure and blockchain technology, Web3 offers "ownership" to participants and offers greater protections than prior internet versions. Further, it encourages on-chain applications, where the activities of bad actors are logged. In a decentralised system, hacks are still plausible, although many blockchains have developed defenses.
Prateek: How can blockchain technology be leveraged for better user safety?
Sakina Arsiwala: A blockchain, as the name implies, is a chain of digital blocks that contain immutable records of transactions. Each block is connected to all the blocks before and after it. This is where blockchain technology can be leveraged for better user protection as it helps in creating a record that can't be altered, in addition to the data getting encrypted end-to-end. Blockchain technology helps prevent fraud and unauthorized activity. Furthermore, privacy issues are also addressed on blockchain by anonymizing personal information.
Prateek: How are Web3 platforms better than Web2 platforms? What are the positive points of the content-driven engagement model?
Sakina Arsiwala: Web 2.0 and Web3 have similar backgrounds, however, the fundamental distinction between the two is that Web 2.0 focuses on reading and writing content, whereas Web 3.0 focuses on enabling ownership of content (and its corresponding rewards).
With Web 2.0, the network assumes control for information storage, leading to access issues and concerns about the anonymity and protection of online data. Web3 addresses this by letting data be exchanged in several locations simultaneously. The decentralized structure of Web3 is a primary advantage.
Web3 social media platforms offer users a more engaging experience. With its sophisticated functionality, Web3 empowers social media platforms to offer unique incentives to users, which attracts people to participate. Engagement plays a crucial role in the growth of Web3 social networks because more users lead to more revenues, ensuring business sustainability.
Prateek: What will be the company's expansion policy? How has the growth been so far?
Sakina Arsiwala: The Indian population remains one of the most encouraging demographics within the global crypto and blockchain ecosystem. Ever since our launch earlier this year, we've had a remarkable journey in India. We are on the way to crossing the milestone of a million users on Taki and our community is growing stronger every day. We aim to deliver with the best of our capabilities and expand our community by signing up Indian content creators on Taki that can provide rich content to drive user engagement.
Additionally, we have seen a high level of account registrations from various Southeast Asian countries. We look forward to having our imprint in the Southeast Asian creator market by establishing the same engage-to-earn model.
Going forward, our goal is to introduce Web3 social media across the globe while offering users with opportunities for earning.
Prateek: Are there any new features ready to be launched?
Sakina Arsiwala: Taki is constantly evolving and is a user-centric Web3 social media network. Our constant growth enables us to develop further as a platform where all participants can get rewarded. During the Beta launch this past August, we made way for more transparency with verified users. We are currently working on features for more revenue generation and better usability of the platform. After adding the staking feature, users may generate more rewards with their existing $TAKI, increasing the value for all Taki community members.