Centra Hub is a cloud-based, end-to-end  CRM and HCM solutions provider of vertical-specific and function-based modules for SMEs and enterprises. The company sells through its partners all across the world. Over the last 19 years, CentraHub's product portfolio has evolved into highly automated solutions that have transformed over 11,500 corporate entities, across 17 countries.
Mr. Nisith Naik is the CEO of Strategic Development for CentraHub, a sister concern of Focus Softnet, dealing with CRM and HCM solutions. Below is a transcript from a recent interaction between the fyi9.com team and Nisith Naik where he has answered questions about the organization, technology, future ahead, and much more: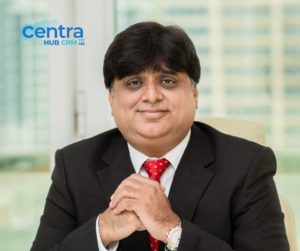 Prateek: Please share an overview of SaaS-based CRM and HCM.
Nisith Naik:
A SaaS CRM and HCM are ready-set-go platforms on the Cloud that help businesses of all sizes stay organized and manage their customer interactions and employee data from one place.
Being able to access CRM and HCM anytime, from any device, even on the go, makes SaaS CRM and HCM software so appealing.
With the traditional software installation gone, businesses could enjoy several features at a much lower cost in a platform hosted and managed externally by the SaaS application provider. Accessing these systems just needs an internet connection.
SaaS solutions reside in cloud environments, so they are scalable and have integrations with other SaaS offerings. With them, businesses have the flexibility to scale up and down based on specific needs.
SaaS solutions could be deployed in one of three different models:
1. Private Cloud – in this, the cloud software is built on infrastructure that is provisioned for exclusive use by a single organization.
2. Public Cloud: in this, the cloud software is built on infrastructure that is provisioned for unrestricted use by the public.
3. Hybrid Cloud: in this, the cloud software is built on one type of infrastructure but can switch to another in times of need.
With SaaS, the provider upgrades the solution and becomes available for their customers. The costs and effort associated with upgrades and new releases vary based on customer requirements.
The SaaS customer relationship management (CRM) market is poised to grow by USD 44.17 bn during 2021-2025, decelerating at a CAGR of about 14% during the forecast period.
Human Capital Management (HCM) SaaS Market size is expected to reach US$ 33.53 Bn. by 2029, at a CAGR of 6.9% during the forecast period.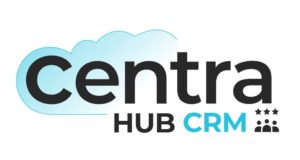 Prateek: How SaaS-based CRM & HCM are catering to the needs of various businesses?
Nisith Naik:
SaaS offers organizations several advantages – advanced features, flexibility, cost savings, and collaboration.
SaaS business solutions enable businesses to receive updates, upgrades, and new functionalities as soon as they are released. This enhances system efficiency and provides users with improved business insights.
SaaS solutions make data more secure and useable. It automatically fixes all the bugs and makes the system seamless.
Companies opting for SaaS technology could use the new features immediately after it is implemented and find the right solutions to business problems. Less application cost is one of the most crucial advantages of SaaS solutions. Implementation expenses often have a more significant impact on individual business capital and, as a result, the entire business process. SaaS solutions can significantly reduce infrastructure and maintenance costs, which means companies could invest their capital in other areas while having a secure and flexible business system.
SaaS business models are usually subscription-based, allowing scalability while offering tailored solutions for enterprise-specific needs.
SaaS systems allow adding/removing features and can scale easily from both business and user perspectives. These solutions could integrate many users to work together, add new services and features, and share information between teams at any time from any device.
These applications are customized, so users can only see the modules available, in-depth reports, and departmental data without much confusion.
SaaS apps allow extensive collaboration. It gives more than one user the power to work simultaneously on the same module under the same software suite.
There is a high chance that data can be stored or saved wrongly. SaaS is smart and allows users to save data intelligently without leaving any chance to lose data.
Zero time wasted in emailing documents for review. It could be done just by logging into the system using defined credentials.
All information and updates are stored systematically in a centralized location and accessible to authorized individuals anytime and anywhere.
Prateek: What will be the company's roadmap for success in the coming time?
Nisith Naik: We are looking to extend our relationships aggressively by signing up partners/ISVs across the world. Generating newer revenue streams is paramount, hence widening our grasp on the industry-specific solutions and building a niche in every segment where we have developed solutions to arising challenges.
Prateek: How is CentraHub different from its competitors?
Nisith Naik:
We offer purpose-built, adaptive, and user-friendly software solutions. These are easily customizable and rapidly deployable industry-specific systems. They have the best practices rolled into software that you can configure according to your liking.
Besides being enterprise-ready CRM and HCM systems, these also have out-of-the-box integration capabilities for better, faster, and simpler business process management. When you deploy our software, you also get the flexibility of choosing from SaaS on the cloud and SaaS on-premise business models.
Prateek: How has the growth been so far? What are your predictions for the coming months?
Nisith Naik: Growth has been good this year. The company has built a strong revenue pipeline which would be a major contributor toward revenues in 2023. We have launched a new version of HCM and are on the verge of releasing a newer version for CRM as well. The company is aiming higher than ever, especially the implementation schedules, streamlining support functions, and new product enhancements would be leading factors from a technical standpoint. From a business perspective, widening our reach by bringing in new partners, amplifying our digital marketing efforts, and exploring new grounds for generating business opportunities would top the list of priorities.