Acies is a leading multinational firm in the technology and advisory space. Their business verticals are focused on innovation, speedy implementation, skilling, and scaling organizations to help achieve growth and sustainability. Below is a snippet from a recent interaction between team fyi9.com and Mr. Muzammil Patel, Global Head of Strategy and Corporate Finance at Acies: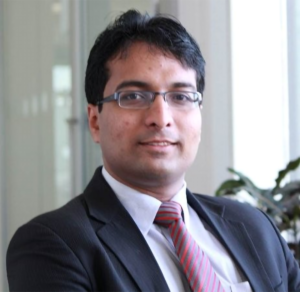 Prateek: How are the no-code platforms making their space in the enterprise space?
Muzammil Patel: No-code platforms have gone from peripheral automation to the core of enterprise applications. No-code platforms are becoming the backbone of core enterprise-wide data management, data streaming and data analytics applications. Pre-architected true no-code platforms are eliminating the need for multiple data hops and databases across multiple applications. They provide an integrated data management infrastructure on which low latency, high-speed and real-time reporting, decision support and autonomous decision-making applications can be built. No-code platforms are slowly replacing core legacy applications with flexible data management, compute, visualization and user interface building capabilities.
Prateek: How are no-code platforms helping the BFSI sector?
Muzammil Patel: The BFSI sector is at a critical inflection point as fintech are driving disaggregation of financial services. At the same time, open banking is providing an impetus to an open-architecture multi-service provider model on integrated banking platforms. The critical challenge for the BFSI sector is to have a single view of a customer with customer behaviour and customer cash flow patterns, to enable provision of a wide range of financial and non-financial products that are both manufactured by the institutions or distributed on behalf of third parties. No-code is helping the BFSI sector rapidly cleanse, aggregate and make sense of swathes of data across multiple systems and silos. This is helping financial institutions monetize data, improve the quality of their credit portfolio and improve customer experience through intelligent data and contextual applications. No-code is helping bring down IT application infrastructure and maintenance costs and drive down cost of sales and servicing for the BFSI segment.
Prateek: What are some of the solutions provided by your organization?
Muzammil Patel: Acies' no-code platform – Revolutio, is a pre-architected true no-code solution that is used by large financial institutions and enterprises to deliver high-speed automation for critical use cases. Revolutio provides the backbone for workflow applications, data analytics, decision support and customer/ employee engagement for a number of institutions. Acies TechWorks has built multiple complex systems on Revolutio which cover early warning system, asset liability management, credit risk, IFRS 9, IFRS 16, IFRS 17, operational risk, compliance management, market risk and derivative life cycle management. Acies' subsidiary – Jonosfero, delivers technology-enabled capital market compliance and employee engagement solutions built on Revolutio. Acies' Consulting business helps clients with high impact and hi-tech digital and data transformation projects. Acies' LightHouse business helps in empowering individuals through technology and financial literacy.
Prateek: How do no-code platforms play a vital role in the start-up ecosystem?
Muzammil Patel: No-code platforms give start-ups a head start in converting ideas into hyperscale enterprise. They reduce the initial outlay for entrepreneurs and allow for more room for failure and product iteration. Most importantly, no-code platforms remove the dependence on technologists and truly democratize technology by returning the power of ideas to the domain and functional excellence. No-code platforms are a great leveller between capital and enterprise. By taking away significant initial outlay and dependence on technologists, no-code platforms allow entrepreneurs to focus on what's important – the product they are building and how it meets the customer's need.
Prateek: How can organizations utilize technology and data in identifying recoverable assets?
Muzammil Patel: The value of data lies primarily in two aspects (1) making it available to the right stakeholders almost instantly without the data hopping and floundering in internal systems (2) extracting the intelligence that the data provides or indicates or alludes to.
Organizations can identify recoverable assets by using early warning and intelligence systems. Effective early warning systems are those that provide high-speed data streaming with virtually zero latency for internal data, API-based external integration for collating, aggregation, and making sense of high volumes of external data, and a combination of machine learning and traditional deterministic models to augment human intelligence.