ThinkerPlace is a STEM-based company that emphasizes the importance of concept based and applied learning. They have introduced advanced concepts in STEM toys like Robotics, Coding, Artificial Intelligence, and Automation to ensure that a child's mind is best at functioning while the child plays with these toys. Below is a transcript from a recent interaction between team fyi9.com and Deepti Sharma, Founder, and Director of ThinkerPlace.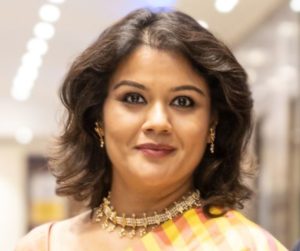 Prateek: Please tell us about the vision behind ThinkerPlace.
Deepti Sharma: We aim to build a generation of intelligent minds who can extend their learning abilities and knowledge scope beyond the PURVIEW of their textbooks. We aim to equip students with the right tools and programs to learn from their experiences and reality beyond their classes. We aim to teach new-age skills to kids with our Educational DIY Toys based on the S.T.E.M (Science, Technology, Engineering, and Mathematics) methodology and principles. Children learn a variety of advanced skills like coding, automation, robotics, and more in kids.
Prateek: What makes ThinkerPlace stand apart from other EdTech companies?
Deepti Sharma: Kids get access to the Learning Management System along with their DIY toy through which kids can learn a variety of innovative skills like robotics, coding, automation, IoT, and much more. The kits are much more than just a toy. Kids can make their own gadgets, learn new-age skills from exciting interactive videos & 3D animations, and get guidance from our STEM experts.
Prateek: What is your take on the NEP (New Education Policy) 2020 in regard to STEM education?
Deepti Sharma: The National Education Policy of 2020 has added new guidelines for schools to have a learning system that is more goal-oriented and practical. This will help kids understand difficult concepts in school easily. STEM Learning is one way to make learning more practical for them. Many schools are focusing on practical and fun learning. The new guidelines in the education policy are a fantastic initiative as it will make learning more fun and exciting for kids and they will remember and understand the concepts for a longer time.
Prateek: How is AI changing the face of the education industry?
Deepti Sharma: AI has made lives easier for children and teachers. Many schools added that bots can play an imperative role in helping students to understand difficult topics and facilitate assessment online. AI programs can assist students in honing their skills outside the classroom by helping with improving weak areas. They offer one-on-one experiential learning without the teacher being available to answer questions at all hours of the day.
Teachers can use support automation systems to automate manual tasks like grading tests, organizing courses, and admin duties, giving themselves more time to concentrate on improving their teaching competency.
AI has made learning very advanced and its gradual expansion in schools will help teachers to explore better learning techniques rather than worrying about other procedures.
Prateek: Please tell us more about ThinkerPlace LMS (Learning Management System).
Deepti Sharma: All our STEM DIY Toys comes with the Learning Management System which is a fun learning platform for kids. They have a great time learning a variety of new-age skills like robotics, coding, automation, IoT, and much more through fun interactive videos, quizzes, instructional videos, 3D animations, etc. Kids also get guidance from our STEM Experts regarding technology, innovation, and entrepreneurship.
Prateek: What is your holistic approach to make STEM education practical for children?
Deepti Sharma: ThinkerPlace has always aimed to make learning fun for kids. Many experts believe that practical learning is much more effective than textbook learning. We also believe in that ideology and with our fun STEM DIY Toys and LMS, kids learn to make their own gadgets and robots without any teacher or guardian. When they explore learning by doing, they understand the complex concepts of STEM easily and have an exciting time with the toys. Implementing textbook concepts in real-life helps kids to develop crucial skills like critical thinking, problem-solving, cognitive ability, logical thinking, creativity, and much more.