AMD has introduced the latest Ryzen™ 7020 Series and Athlon™ 7020 Series Processor lineup in India, offering a combination of performance, productivity, and responsiveness. These processors, based on the "Zen 2" core architecture and equipped with AMD RDNA™ 2 graphics, provide exceptional daily performance and up to 12 hours of battery life1, allowing users to utilize their laptops fully.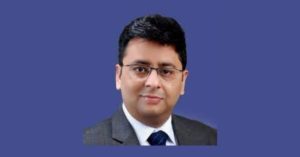 "Over the years, AMD has been partnering with OEMs to revolutionize thin and light laptops with unbeatable performance and uncompromising battery life across multiple price points," said Vinay Sinha, Managing Director – Sales, AMD India. "We are so excited to bring everything that users expect from premium laptops to the mainstream laptop market with the new Ryzen 7020 Series and Athlon 7020 Series Processors for mobile. In 2023, in partnership with our OEMs, AMD will deliver high-performance, affordable laptops based on the 6nm "Zen 2″ enhanced architecture to provide improved efficiency for work, play, and connectivity."
AMD Ryzen and Athlon 7020 Series Processors for Mobile
The new Ryzen and Athlon 7020 Series Processors for mobile, manufactured using TSMC's advanced 6nm technology, provide the perfect blend of speed, design, and endurance. These processors are designed for laptop users who are always on the go, with intelligent battery management and dedicated video and audio playback hardware, making them perfect for video conferencing, office productivity, and connecting with family and friends, whether at home or on the go.
According to a survey, more than 90% of laptop users consider "being on the go" with their system important, and on average use their laptops on battery power for three hours per day. A significant percentage of respondents even spend up to ten hours a day on battery power. The Ryzen 7020 Series Processors, thanks to the combination of TSMC 6nm technology and the innovative Ryzen 7020 architecture, offer premium system battery life at a mainstream system price point – up to 12 hours of unplugged power[i]. Additionally, they provide best-in-class performance, with up to 58% faster multitasking and 31% faster application launch speed compared to the competition on the AMD Ryzen 3 7320U CPU.
The AMD Ryzen and Athlon 7020 Series processors for mobile, featuring the AMD RDNA 2 graphics architecture, support up to 4 displays, driven by the integrated Radeon™ 610M Series graphics and advanced decode support[iii], allowing for high-resolution streaming.
Systems featuring Ryzen and Athlon 7020 Series processors are Windows 11 ready and feature a Microsoft Pluton security processor4 for full support of Windows 11 security features. The new processors also come with a new modern platform and advanced technology support, including:
Modern Standby
Wake-on-Voice
Fast Charging
Fast LPDDR5 Memory
AMD Ryzen™ and Athlon™ 7020 Series Processors for Mobile
| | | | | | | |
| --- | --- | --- | --- | --- | --- | --- |
| Model | Cores/ Threads | Boost Frequency5 | Base Frequency | Total Cache (MB) | TDP (Watts) | GPU Model |
| AMD Ryzen™ 5 7520U | 4C/8T | Up to 4.3 GHz | 2.8 GHz | 6 MB | 15 W | AMD Radeon™ 610M |
| AMD Ryzen™ 3 7320U | 4C/8T | Up to 4.1 GHz | 2.4 GHz | 6 MB | 15 W | AMD Radeon™ 610M |
| AMD Athlon™ Gold 7220U | 2C/4T | Up to 3.7 GHz | 2.4 GHz | 5 MB | 15 W | AMD Radeon™ 610M |