Great Place To Work® India is all set to host its 'Annual For All Summit', the largest and most sought-after summit, on February 9th, 2023, in the country's financial capital, Mumbai. The Summit themed around 'Agility, Innovation & Maximized Human Potential,' will have 15+ sessions with CEOs, CHROs, and other business experts from over 20 sectors. The 'For All Summit' will be held at Westin, Powai.
The Summit aims to encourage organizations to foster an atmosphere that promotes innovation, creativity, and teamwork. Great workplaces are steadily utilizing the power of being agile that foster an innovative culture by maximizing human potential on their path to assisting India's transition from a "developing" to a "developed" nation. They are working to establish a workplace that will enable employees to realize their full potential and position India to achieve its $5 trillion economic goal.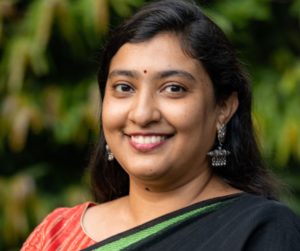 "The COVID-19 pandemic has been a significant and powerful catalyst for organizations to re-evaluate their priorities and recognize the crucial role their employees play in driving success. As India aspires to become a more robust global economy in the next decade, workplace culture must remain centered around fairness and equal treatment for all employees. Organizations are microcosms of our multi-layered society, and we must promote dialogue around responsible leadership, said Yeshasvini Ramaswamy, Serial Entrepreneur & CEO, Great Place To Work, India.
"To prepare for the next decade, a timeline that is wrought with the global pandemic, wars, and a potential economic recession, organizations must be encouraged to embrace change and be supported in their journey to adapt to rapidly changing work environments. With hybrid models here to stay and business competitiveness increasing, the time is ripe for leaders to come together to dialogue on what could be our potential 'next best practices' and what can the world learn from India. At Great Place To Work, India, we strongly believe that by fostering a culture of best practices that promotes Agility, Innovation, and Maximizing Human Potential, organizations can build a solid foundation toward a more secure and predictable future," she added.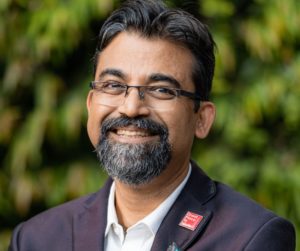 "The power of the For All™ Summit is that each and every session is by a thought leader or a best workplace. The high density of best workplaces makes this the networking destination for anyone passionate about creating a High-Trust, High-Performance Culture™", Prasenjit Bhattacharya, Co-Founder & CEO, Great Manager Institute® and Founder Director, Great Place To Work India.
The Summit will witness eminent speakers and global thought leaders from various industries leaders who will share their experiences and view on topics like AIM in India – A case study on the Vande Bharat Express, Becoming ESG-conscious: How do you make sustainability stick, How do Unicorns leverage Disruptive Innovation, Winning the War for Talent, and Science behind people management.
The speakers are pioneers who have built Best Workplaces™ on a national and global scale. In their respective organizations, these leaders have successfully established and maintained a High-Trust, High-Performance Culture. They have not only been able to survive during these challenging times but also to pivot their businesses and build work environments that support innovation. Along with them, we have international authors and thought leaders with powerful, articulate, and motivational journeys.