Companies are becoming less and less inclined to accept local markets in this era of globalisation. They have aspirations of offering their goods and services to customers worldwide. It is precisely why GajShield Infotech has launched Channel partner training to help them expand their market reach. This training is invaluable for equipping their network with the know-how to serve customers in the best way possible and, in the process, win loyalty and become a champion of the brand.
GajShield Infotech is one of the most distinguished network security solutions and data security providers. Its data-first approach drives its innovative applications and products. For GajShield, Channel partner training is an excellent opportunity to equip them with the necessary information to function well with their entire customer base. It includes training them on their brand, products and applications, regulations, and how to sell its product or services better.
The training offered by GajShield equips partners with crucial information regarding handling the product, the company's consistent messaging, and maintenance capabilities. It comprises in-person and online instruction, including product overview pamphlets, Q&A message boards, and lessons. It shall consist of 6 modules, and partners can complete the final assessment with an 80% passing grade by a hands on product training. GajShield Infotech would then issue an expert completion certificate to these partners.
Another way for GajShield to motivate its channel partners is by baking its critical enterprise processes into their training. GajShield ensures that partners understand the core business values and the vital role channel partners play in representing the company's culture.
GajShield's wide range of innovative products has helped to protect enterprises and critical government infrastructure from advanced security risks. The products from GajShield deliver in-depth threat intelligence and security expertise. They provide a comprehensive product line that comprises security, data solutions, and services to manage advanced security risks effectively.
These well-informed and highly trained partners can help GajShield's business grow and enter new markets. They plan to take their partner channel training to the next level by moving it online and implementing data-driven strategies that will make training comfortable and engaging for the trainees and easy for them to organise and manage.
GajShield's channel partner's training operates differently to apply best practices while engaging with customers to make a considerable difference to ongoing sales figures. It mainly incorporates conversations about customer satisfaction with their product. Such valuable channel partner training is key to a channel partner strategy for GajShield to expand beyond traditional territories, whether domestically or internationally. The advantages of these channel partners training are new sales, less overhead costs, an expanded footprint, and increased market share.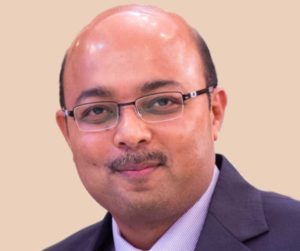 Mr. Sonit Jain, CEO – GajShield Infotech, said, "We believe that educating partners on how to employ best practices when interacting with clients can significantly impact ongoing sales figures, particularly regarding discussions regarding client satisfaction with your goods. The core of our channel partner training is concentrated on our data-driven products. Partners receive comprehensive instruction on our products throughout the training, which includes everything from fundamental specifications and installation to sophisticated troubleshooting. Our firm benefits from our partners increased understanding as they are a key driver for our sales and market reach expansion. It allows us to discuss potential shortcomings and opportunities that the training programme might remedy. To drive consumer delight, we plan to promote a customer-driven ecosystem at every sales touchpoint."
Mr. Pankaj Rawat, Microline India Pvt. Ltd, Sr. Pre-sales Engineer, said, "I really enjoyed the structure of GajShield's Channel partner training. It was very insightful and interactive, and the content was personally and professionally relevant to me. The focus was on equipping partners with crucial information regarding GajShield's data products and a step-by-step walkthrough of the maintenance capabilities. I have done other channel programs before, and GajShield's Channel partner training was by far the most hands-on and comprehensive. The hands-on practical approach of the training helped us gain valuable knowledge and skills. The practical training was a real eye-opener for all the attendees. I recommend the course as it provides good learnings on managing customers in the best way possible and gives simple yet powerful rules applicable to corporate channel partners. It strengthened my technical skills and provided a refreshing and motivating hands-on learning experience."