Creative Synergies Group, a global digital innovation solution provider, today announced the appointment of Sujendra GS, Vice President, Human Resources. Sujendra will be responsible for spearheading people related initiatives for the brand's business units in India, US, Japan, Germany, The Netherlands and the UK.
Creative Synergies Group is expanding global business at a very aggressive pace and plans to strengthen its workforce in India by 40% per year for the next 3 years. With its significant digital expertise across industries and proven track record with over 40 Fortune 500 companies, Creative Synergies Group is becoming the preferred destination for high-end talent.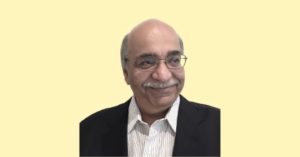 "Our vision is to leapfrog our prowess in upcoming NextGen technologies and support businesses across verticals. Achieving this would require unwavering professional resources, and we are thrilled to expand our scope of talent in 2023 and beyond," said Dr. Mukesh Gandhi, Founder and CEO, Creative Synergies Group. "Sujendra's proficiency in HR transformation interventions, people & succession planning, HR analytics, and engagement frameworks is a welcome addition to our team."
With over 22 years of industry experience in HR, Sujendra joins Creative from LTIMindtree where he was leading the BFSI vertical and APAC Geo. He has also worked with brands such as Intellinet Technologies and Global Edge Software. In his past roles, he developed and implemented holistic HR initiatives to meet business requirements and played a key role in strategic talent management.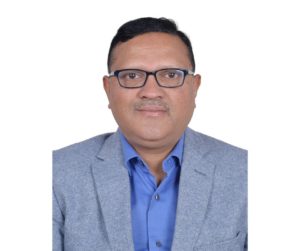 "Aiding businesses with technological support and digital transformation solutions, over the last twelve years, has fostered a "can do" culture at Creative. We are on the lookout for talent that is driven by the quest to learn and evolve professionally. The company's goal is to keep transforming into a unique purpose-driven company dedicated to providing digital solutions that reduce global warming, keep society safe and contribute to a sustainable future. I am looking forward to strengthening our technical and operational bandwidth by aligning our talent with our business goals," said Sujedra GS, Vice President, Creative Synergies Group.