The current global job market revolves around technological advancement. Any organization is shifting its focus to the higher usage of digital innovations. As a result, offices are heavily reliant on digital innovation. But the increasing number of users on the internet also gives rise to cyber attacks. To combat the situation, there is a high requirement for cyber security specialists across the globe.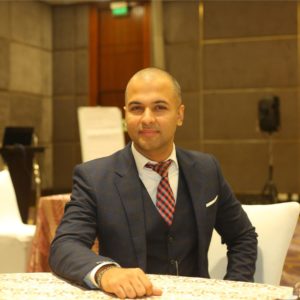 Let us learn about the roles and responsibilities of a cybersecurity expert.
What is the role of a Cybersecurity Expert?
If you aspire to become a cybersecurity expert, you need to ensure that your hiring company's system is safe from cyber-attacks. You must create and implement security evaluations for hardware, software, or both. Make sure that the information being handled on these devices continues to work as it should in spite of any vulnerabilities they may find in order to prevent data breaches.
As a Cyber Security Expert, you need to safeguard systems with defined access privileges and improve security measures. You need to use your skills to figure out vulnerable features within the network and infrastructure.
For client-based asset risk, corporate policy compliance, and vulnerability assessment, you must create unique application security evaluations. In addition to having a firm grasp of TCP/IP, common networking ports and protocols, traffic flow, system management, the OSI model, defense-in-depth, and other common security components, prospective candidates should also have these skills.
Systems for managing identities and access must be developed and implemented. In case of any odd behaviour, network and application performance should also be monitored. As a cyber security expert, you should be familiar with automatic application update methods known as patch management.
The ideal candidate should also work closely with IT operations to create a single plan for business continuity and catastrophe recovery. A cyber security specialist is aware of the need of working with team leads to instructing staff members to recognise suspicious activity.
What kind of educational qualifications and skills are required to make a career out of it?
To be a cyber security expert, you need to check whether your skills are matched with the job requirement. Educational qualifications that you need are:
You need to have a bachelor's degree in computer science, or IT system engineering. If you have more than 2 years of experience in the cyber security industry, like forensics, you will get added advantage.
Apart from academic skills and degree, you need to have some other crucial skills:
You should have in-depth knowledge of various programming languages like Python, Java, C++, etc.
Ensure you know the different operations of firewalls and other endpoint securities. Practical knowledge of the latest upgrades, and tricks of cyber criminals. You should also have experience in handling antivirus and security software.
If you want to create a career out of cybersecurity, you need to be an innovative critical thinker who can tackle both new and old cybersecurity concerns utilising a variety of technologies. A competent cyber security expert should be able to set up ongoing network monitoring, resolve problems, and provide their team on-the-spot security solutions.
You must have the ability to make decisions under pressure and get along with everyone on the team.
Are there professional courses available in Indian universities?
An aspiring individual can opt for a professional course from leading Indian Universities. As the role demands, there are various courses on cyber security such as M.Sc. or M. Tech Cyber Security, PG Diploma in Information Security and Cloud Computing, M.Sc. in Advance Networking and Cyber Security, B.E in Cyber Security, and B.Sc in Cyber Security.
Universities that provide certificate courses are Calicut University, National Institute of Electronics and Information Technology, Delhi (NIELIT), Webel Fujisoft Vara Centre of Excellence, Kolkata-P.G in Cyber Security, Sharda University, NIMAS Kolkata, HITAM Hyderabad, and a lot more.
However, the course fees and duration are not uniform in these universities. Before taking admission, you need to check their websites or visit the institution in person. In addition, check the curriculum structure and grades of these universities.
What kind of work opportunities are there? Career Scope?
Cybersecurity experts have ample opportunities in their careers. Here are a few job profiles that one may consider:
Cyber Security Analyst
Network Security Engineer
Security Architect
Chief Information Security Officer (CISO)
Cybersecurity Engineer
Application Security Engineer
Is there a shortage of skilled cybersecurity professionals and what should be done to overcome it?
As per the industry experts that there will be 3.5 million cybersecurity positions available but unfilled globally by 2025. Additionally, small enterprises are probably more vulnerable to the skills gap: Tight budgets could make it more difficult for you to compete with established companies for the top cybersecurity skills. It is crucial to have knowledgeable security experts in a company given the growing sophistication of cyber threats.
There are various ways to handle the situation amid a huge shortage of skilled professionals. These are:
Due to the specialisation of the cybersecurity sector, there is a skills gap between entry-level and senior roles. It makes sense to work with colleges and universities as well as to attract fresh graduates. Setting the right competitions may help the hiring organisations identify students who are exceptional in IT security, and you can then support them by offering them scholarships, internships, and apprenticeships.
Organisations should endeavour to give pay that is in line with industry norms. Large businesses now provide ESOPs, health and insurance coverage, flexible work schedules, and other advantages to attract highly skilled individuals.
It is possible to teach current IT team members and retiring team members to fill cybersecurity roles. Enroll eligible individuals in Certified Risk and Information Systems Control, Certified Information Security Manager, and comparable certifications to assist them in obtaining the necessary qualification. An organisation will spend less money using this natural approach to cybersecurity education and training than on recruiting new employees.
The field of cyber security needs more recruitment in the upcoming years. Interested students need to prepare themselves with the latest training and skills to meet the global standard. There is a high chance to earn handsome payments and a promising future ahead.
The above article is authored by Mr. Harsh Bharwani, MD and CEO of Jetking Infotrain.