Jitendra Upadhaya, Senior Research Analyst of Bonanza Portfolio
"Shares of Jupitor wagon, Titagarh Wagons, IRCTC, IRFC, RVNL, and IRCON are trading in the green. The government has proposed to increase the highest-ever capital outlay of Rs 2.4 lakh cr for the railway sector. This would benefit railway sector-driven revenue stock.
Tax on cigarettes has increased by 16 percent, (consensus expected 5-10%)it would affect sales volumes of ITC, Godfrey Phillips, and vst Industry cigarette business in subsequent quarters, as the company will pass on the increase in the tax rate to consumers through price hikes" by Mr. Jitendra Upadhaya, Senior Research Analyst of Bonanza Portfolio.
Rajiv Bhatia, Country Head and President, Analytix Solutions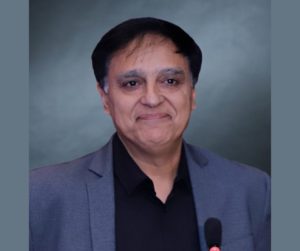 The Finance Minister has delivered a finely balanced budget. There are multiple announcements that will allow the country to benefit from the demographic dividend. There is a clear focus on education, skilling, digitalization, research, and innovation. The Centres of Excellence for Artificial Intelligence in top educational institutes will help in developing an effective AI ecosystem. The setting up of 100 labs to develop applications using 5G services will help realize new opportunities. The budget also supports the startup ecosystem which will encourage more youngsters to turn into entrepreneurs. The boost to the digital payments ecosystem also augurs well for the economy.
Mihir Joshi, CEO, GVFL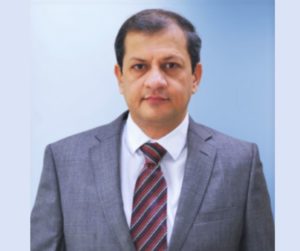 The budget supports innovation and entrepreneurship, the key growth drivers of the economy. Extending the tax holiday policy by a year and the benefit of carrying forward losses on change of shareholding of startups to 10 years of incorporation from the current seven years is welcome. The focus on bringing more youth into entrepreneurship will spur the economy. Setting up three Centres of Excellence in AI and 100 labs for developing applications using 5G services will enhance the innovation capacity, fuel deep-tech startups, and help find scalable solutions for many problems.
Pramey Jain, Co-Founder & CEO, Tartan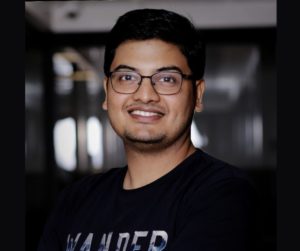 The 2023 budget of India is a beacon of hope for the working class, who form the backbone of our nation. The focus on job creation, skill development and providing social security to the working class is commendable. The emphasis on strengthening the technology adoption through payments infrastructure and Digilocker will go a long way in making a big impact in the lives of millions of Indians. The allocation of funds for skilling programmes, start-up ecosystem, and tax sops will benefit businesses and individuals alike. The budget strikes a perfect balance between economic growth and social welfare, making it a step towards a more equitable and prosperous India for all."
Amit Tyagi, CEO, Payworld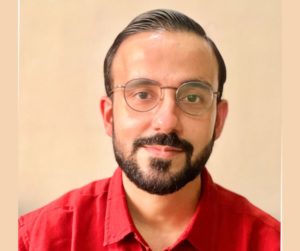 "In the Union Budget 2023-24 our Honourable Finance Minister considered Financial Services as one of the key pillars of growth during the Amrit Kaal that focused on financial stability with technology-driven innovation. Undoubtedly, the Union Budget has provided a much larger-than-expected boost to growth-inducing capital spending, while at the same time managing a fair degree of fiscal consolidation. The significant increase in online payments to 76 percent in transactions and 91 percent in value clearly shows a valuable surge in the adoption of FinTech services in India and gives us an opportunity to serve better, in the coming years. The announcement about the simplified KYC process by adopting a risk-based approach rather than a one-size-fits-all approach is another great step towards building a better digital economy of the nation. Besides, the regulators in the financial sector will also be encouraged to have a KYC system fully amenable to meet the needs of digital India. The government's plan to launch DigiLocker storage and sharing services for MSMEs and other business entities, including startups, to enable more innovation in fintech services will give the FinTech startups ease to boost their businesses. The financial information registry looks like a great step towards the Atma Nirbhar Bharat in the financial space. credit guarantee scheme for MSMEs will further accelerate the growth of the sector in line with our vision of becoming a 5 trillion-dollar economy. Also, investments in Capex will supercharge economic growth and will help in more equitable growth of the nation."
Manish Mimani, Founder & CEO, Protectt.ai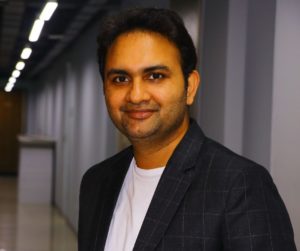 "It is encouraging to see the government focus on building a digitally-driven nation in the Union Budget. By expanding innovative services in the fintech space, along with announcing the vision of Make AI in India and Make AI Work for India, we have a lot to look forward. Though not explicitly highlighted in the Budget, we can also expect to see the cybersecurity landscape evolve and benefit from increased use of AI in operations, products, and services. In addition, the government's relief measures for startups in areas of tax benefits and setting off losses comes as a welcome move, and will go a long way in encouraging the Indian startup ecosystem to continue to innovate."