Yuvraj Krishan Sharma, Co-Founder & CPO Edverse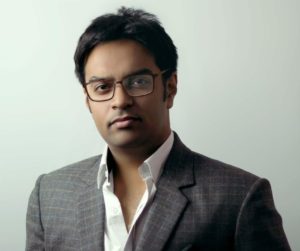 "We are happy to see that the budget's elaborate focus is on building a digital economy and tech-enabled developments. We think that with the launch of the National Education Policy and the National Digital Library, these policies will expedite the penetration of education across Indian youth.
With the introduction of such initiatives, we, as an edtech brand, also feel motivated to help make education more accessible and encouraging for students from different backgrounds. Furthermore, launching the "Make AI in India and Make AI work for India" centre of excellence will give students, and researchers access to the latest technology and tools to develop solutions for India's unique challenges. Furthermore, this collaboration will allow industry partners to develop AI applications that benefit everyone.
However, there was also a need for the government to focus on and promote other emerging technologies such as AR, VR and Metaverse."
Gaurav Goel, Co-Founder and Chief Executive Officer, Toprankers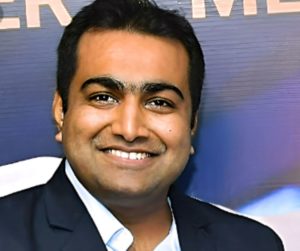 "Directing focus towards the new and emerging fields, the Budget reflects great foresight in skilling for industry 4.0, which includes soft skills for job-readiness and is likely to improve the number of workforce. Improvement in pedagogy, more centres of excellence, the launch of a unified Skill India Digital Platform, a digital approach to bridge the pandemic learning loss via the National Digital Library, and a drive towards ICT in most significant proposals are all positive signs for the industry!"
Girish Singhania, CEO, EduBridge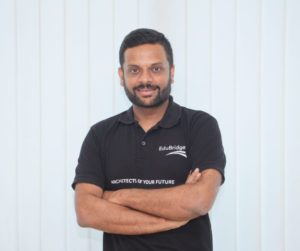 Introduction
The Union Budget of 2023 echoes the attributes of an emergent circular economy that will benefit the nation, giving citizens the impetus of putting India on global charts. The budget spurs a pro-growth movement encouraging widespread digitization and skilling in every walk of life.
1. The government has thoughtfully galvanized the importance of financial literacy. They have allocated a budget to formal academic institutions to educate the youth on the fundamentals of finance.
2. Communication is key to growth, and the ability to communicate stems from being informed and aware of what is happening around us. To make up for the lost education during the pandemic, the government has announced the commencement of Digital Libraries, which will give readers access to age-appropriate content for curricular and non-curricular spheres. The youth get access to age-appropriate content that will enable mental growth and empower them with knowledge outside of textbooks.
3. The digital divide has limited faculty in many ways. By allocating a sum to train instructors to equip themselves for a digital academic environment, we are a step closer to minimizing the divide.
4. Skilling is an attribute recognized as crucial to progressive advancements made by the nation. Since the government has furthered the development of the digital infrastructure, there is an enhanced requirement for the youth to be digitally literate by upskilling themselves in spheres of Programming, AI, Robotics, IoT, and more. This also means that the government is promoting education in a digital environment and aligning India with international academic processes. Our youth also need to be aligned with the global workforce requirements.
5. AI has been a topical subject in recent times. The emergence of three AI Excellence Centres has been set up in prominent universities to enhance the educational experience and research of other areas of development. The government has made a future-forward move by inducting AI into the academic environment.
6. By relaxing the norms on educational loans and revoking the importance of skilling, the Pradhan Mantri Kushal Yoga Fund 0.4, comes with a renewed policy encouraging learners to fulfill their skilling ambition.
7. International Central Unified Skill India Program gives the skilling impetus an international flavor that will encourage quality skilling initiatives across sectors.
8. Up-skilling and re-skilling are also encouraged in governmental departments.
9. The government offers support and encouragement to workforce development platforms as they skill youth and align them to favorable job opportunities. This is a must-have in times when lay-offs are making headlines. Workforce Development platforms have the ability to change the narrative.
10. By equipping Engineering College with 5G centers, we are all set to enhance the educational experience in a digital environment.
In a nutshell, the Indian Union Budget of 2023-24 jeers towards sustainable development and furthers digital and financial literacy in an effort to uplift the nation's GDP.
Sarvesh Shrivastava, MD and Co-founder, Eupheus Learning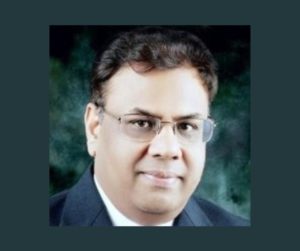 "We saw some encouraging steps being taken for the education sector under the 2023 Budget layout. Especially the emphasis on setting up digital libraries and teacher training, it was also heartening to hear about the increase in the spends %age on education. While accelerated digitalization and teacher training is amongst the key mandates of NEP 2020, we will see an accelerated role being played by the EdTech companies if the tax structure around their services/ solutions are also addressed in a more progressive manner."
Nihar Sripad Madkaiker, Co- Founder iXR Labs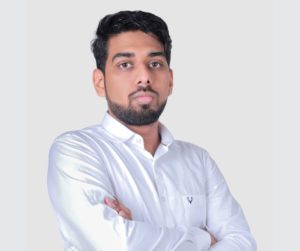 "In the budget 2023-24, we are happy to see a significant inclination towards start-ups and skill development. The government is providing advantage to the start-ups by offering tax benefits by extending until March 31, 2024. This year we also see the demand for workers with digital skills is increasing in a wide range of industries.
We are delighted to see that the government has focussed on developing hundred labs applications using 5G services that will be set up in engineering institutes. To make this more efficient, it is important to train and upskill workers, learners and educators and this step will encourage employment.
As technology in education continues to advance and becomes more relevant, we anticipated that the government would bring an approach that is more substantial in the education / edtech sector."
Ashwin Ajila, Founder & MD of iNurture
The Union Budget 2023–24 outlines forward-thinking measures and reforms for the Indian education sector. The increased funds allocated to higher education is a promising development for the sector's growth. These funds, aimed at advancing technology and digitalization, will expedite the implementation of the National Education Policy and also boost the upskilling of students across India, especially in tier 2,3 and 4 cities. However, it is imperative to carefully oversee the deployment of these funds and enforce accountability for the impact and results produced.