Raj Yadav, Founder and CEO, Agri Junction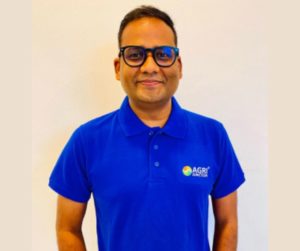 "This union budget brings praiseworthy reforms and announcements for the agriculture sector. The supply and input side of the agricultural value chain is heavily emphasized in the budget. The open-source digital infrastructure for agriculture and an agriculture accelerator fund focused on youth in rural areas and the increase in the Agri credit target to 20 lakh crores are excellent moves from the government that will definitely boost the Indian agricultural system in the coming years. These steps will help the nascent Agri-tech industry and could help boost the sector which still employs nearly half of the country's workforce. The government's move to spend Rs 2200 crore for high-value horticulture and a decentralized storage capacity gives an added benefit for the Agritech startups to work towards excelling in their business and adding value to the agricultural economy of the nation."
"From the perspectives of crop diversity, sustainability, and nutrition, the increasing emphasis on promoting millet cultivation, consumption, and exports, more investment in fisheries, and the promotion of natural farming are all beneficial moves for the Indian agriculture segment. Farmers will receive higher prices for their produce with a focus on properly managing cooperatives and producer collectives. Additionally, Government's decision to focus on food grains for all priority households under PM Garib Kalyan Yojana and spending Rs 2lakh crores is highly commendable. The National Rural Livelihood Mission has achieved remarkable success by mobilizing rural women into 1 lakh SHGs & Per capita income has increased to Rs 1.97 lakh."
Vivek Khurana, Founder, NEERCARE AGRO
The 2023 budget for the agriculture sector has the potential to revolutionize the industry. Investing in new technology, infrastructure, and resources for farmers, can create a secure and prosperous future for the agriculture sector. We are optimistic to see how the budget will support farmers and entrepreneurs in the agriculture industry, helping them to innovate and thrive. The budget has some amazing announcements, as the Honourable Finance Minister Nirmala Sitharaman said about setting up an agriculture accelerator fund to support agriculture startups in various parts of the country with a special focus on rural areas. We are assured it will help in bringing modern technology and help in increasing productivity. We also welcome the increased focus on agricultural export, with the setting up of the 'Agricultural Export Facilitation Cell', as this will help in increasing the level of exports and generate more jobs in the sector.
The decision to provide a higher limit of Rs 2 lakh per member for cash deposits and loans by Primary Agricultural Credit Societies, and to encourage farmers to adopt organic farming is a step for the betterment of our farmers. The setting up of decentralized storage capacity will help farmers in storing their produce and selling it at appropriate times, the target of expanding the agriculture credit to Rs 20 lakh crore is a crucial step for the future of the agriculture industry.
Rituraj Sharma, Founder Growpital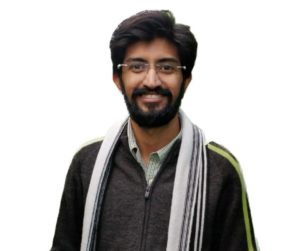 "It is good to see that agriculture remains the core for the budget 2023 with the centre government introducing the setting up of an agriculture accelerator programme to encourage agri-startups by young entrepreneurs. This will, in turn, facilitate easy navigation of regulations and connect all stakeholders in the farm supply chain network. With increasing credit target by 11.11% YoY, Rs. 20 lakh crore; we see this as a positive step to boost growth by allowing access to money that otherwise was capped. Additionally, the advancement in digital payments, development of agri -infrastructure and intel; as an open-source platform with public-private collaboration will ensure a progressive graph for the sector in India. We feel these developments will also encourage higher investment in the sector, both public and private,  furthering its growth this year. Furthermore, introducing new tax slabs is a great initiative that will help increase the public's overall disposable income.