Solid-State Drive aka SSD is one among the new generation of storage devices that are engineered to replace the traditional mechanical hard disks. What's better about SSDs is that they make use of flash-based memory, which is not just faster but also more reliable. The virtues of fast throughputs and low read-access times result in the SSDs making computers or laptops faster than ever. Measured in nanoseconds, the SSDs store files in different grids so that any information sought is readily obtained, thanks to the smart segregation of information. While a number of SSD storage brands have comes in the recent past, there are just a few names that can be relied completely on for the purpose.
INTEL
Another global giant in the segment, Intel has over time offered multiple SSDs that cater to varied needs and purposes. Recently, the brand introduced P5800X SSD which is touted by many experts as the fastest SSD ever. The SSDs offered by Intel are known to possess better consistency, enhanced latency characteristics, and more predictable performance. However, considering the higher price range, most Intel SSDs are considered best for big enterprise-level customers. The brand has conventionally focused on upping the sequential speeds dramatically.
ACER PREDATOR APOLLO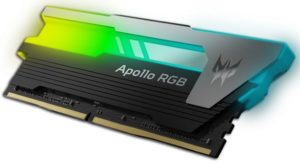 The Taiwanese multinational hardware and the electronic corporation is a global leader in storage products, offering a bouquet of memory and storage solutions for professional as well as home users. Acer SSDs are designed to support S.M.A.R.T and GC & TRIM features that maintain maximum performance of systems and LDPC ECC technology for data integrity. Acer has introduced an SSD portfolio that includes 2.5-inch SATA, M.2 SATA, and M.2 PCIe NVMe drives. While the entry-level 2.5″ SA100 SATA SSD is available in capacities from 120 GB to 1.92 TB, the RE100 is available in 2.5" SATA and smaller M.2 form factor.
SAMSUNG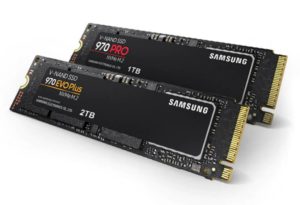 South Korean multinational conglomerate Samsung is a major global manufacturer of electronic appliances as well as components, including SSDs. While Samsung SSDs such as 970 Pro is engineered to handle intensive workloads on personal computers, there are gaming SSDs for full gaming immersion and Terabyte SSDs to enhance the overall computing process. The Samsung SATA interface SSDs promise to readily and dramatically improve the overall computing experience.
WESTERN DIGITAL
Western Digital, also referred to as WD, is a key player in the segment offering Solid State Hard Drives ranging from 250 MB to a whopping 32 TB. Innovation has been at the core of the brand, as besides being one of the first manufacturers of hard drives, it has made some significant advancements in 3D NAND in the recent past. One of the flagship offerings by the brand is zoned storage which functions on a unified software framework that places data intelligently to maximize storage capability, lower TCO, and improve QoS.

CRUCIAL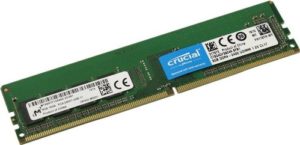 Crucial SSDs vow to deliver superior performance and proven Micron quality. One of the flagship offerings, NVMe SSDs boasts of being the latest and fastest in performance SSD technology. While Crucial P5 and P2 drives ensure speed and reliability, its SATA SSDs come with affordable and efficient storage for day-to-day use. These SSDs load files quicker, boot up faster and enhance the overall system responsiveness, thanks to MX500 and BX500 drives. Besides, there are external SSDs that deliver compact performance for on-the-go storage needs.